Basement Floor Coating Services From Manufacturer-Certified Experts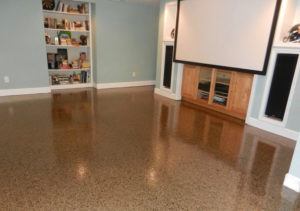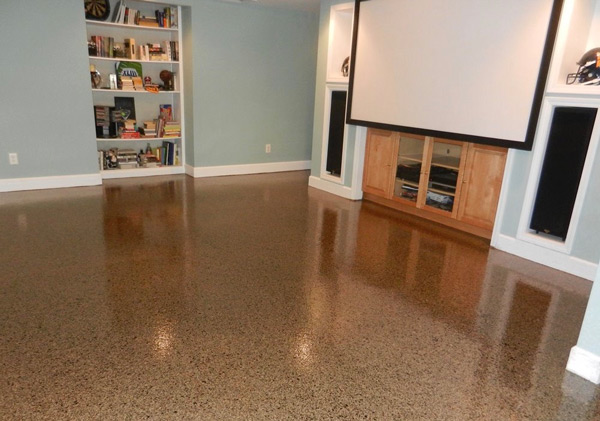 If you're finishing or remodeling a basement in your home, the floor might pose a dilemma. You can't simply leave it as bare concrete, but what are the alternatives? Carpet that will soon become matted, will require frequent cleaning, and smell damp all the time? Hardwood that will accumulate scuffs and scratches? For concrete basement floors, there's a better, longer-lasting, and low-maintenance solution: epoxy basement floor coating from GatorGuard.
Options for Coating Your Basement Floor
Whether you're turning your basement into a second living area, laundry room, or a space to pursue hobbies, basement floor coating will provide long-lasting protection and visual appeal while reducing the time you have to spend on cleaning. At GatorGuard, we are committed to helping you make the most of this investment in your home, which is why we offer multiple options, including:
Full-broadcast basement floor coating – Backed by a lifetime warranty, this premium floor coating offers incredible resistance to damage, making it ideal for high-traffic areas. Plus, it is available in myriad colors and styles.
Liquid Art basement floor coating – Create a unique design with a Liquid Art metallic floor coating with a highly reflective surface.
Expert Installation
Correctly installing basement floor coatings requires extensive experience, skill, and knowledge. That's why GatorGuard has our own team of in-house, manufacturer-trained installers who take the time to complete each project to meet our stringent standards. Every basement coating involves not only multiple, highly durable epoxy layers but also a moisture mitigation barrier that stops hydrostatic pressure from causing delamination and peeling.
Move In, Move Out Service
GatorGuard is committed to making the basement floor coating process seamless and easy for our customers. We focus on one project at a time to complete projects in a timely manner and always do exactly what we say we will. Moreover, if you're looking to make your project as convenient as possible, our additional Move Out, Move In Service is perfect. We will carefully remove everything from your basement during the coating process, store it securely on site, and put it back just as we found it when the project is complete. We're proud to be the only concrete floor coating company to offer this level of convenience in our markets.
To learn more about the benefits of turning to GatorGuard for your basement floor coating, contact us today.