The Premier Epoxy Floor Coating Contractor Serving Homeowners in Indianapolis, IN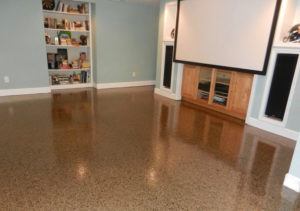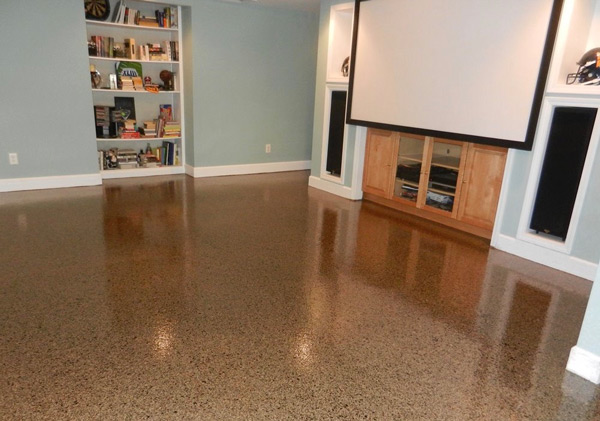 You've looked at the pictures of beautifully coated epoxy floors with envy and decided it's the perfect project for your home in the Indianapolis, Indiana, area. Now comes the most important part—finding an epoxy floor coating contractor that you can rely on for a long-lasting solution that truly enhances the garage, basement, or patio space at your home. Fortunately, this step is as easy as turning to GatorGuard. As a family-owned floor coating company, we have earned a reputation for pairing stunning results with customer-driven service.
Our Epoxy Floor Coating Solutions
At GatorGuard, our services are superior to those offered by other epoxy floor coating contractors in every way. For example, rather than limit our customers' options, we offer a wide array of floor coating options to suit virtually any homeowner's needs and budget. These include:
Full broadcast floor coatings – Our most recommended floor coating system provides unmatched durability and is backed by a limited lifetime warranty. Choose from an extensive selection of styles and colors.
Liquid Art metallic floor coatings – Turn your floors into a unique work of art. Our Liquid Art metallic systems provide stunning visual appeal that can transform even the dullest spaces into design centerpieces.
Regardless of which coating system you choose, you can rest easy knowing that it will provide best-in-class resistance to abrasion and require minimal care to keep looking its best. Most importantly, as your epoxy floor coating contractor, GatorGuard will go above and beyond to ensure your system is applied correctly. Indeed, our in-house manufacturer-trained installers will take the time to properly install each layer. And we even include moisture mitigation with every epoxy floor coating solution to prevent the delamination and peeling that so many customers have experienced. Protect your concrete, and your investment by choosing GatorGuard.
Contact Us
For more information about what sets us apart from other epoxy floor coating contractors in the Indianapolis, IN, area, contact GatorGuard today. When you do, remember to ask about our Move Out, Move In Service, which makes getting your floors coated as convenient as possible.
Office Information
4343 Saguaro Trail
Indianapolis, IN, 46268
317-550-3344
Hours
Monday – Friday: 8:00 am – 6:00 pm
Saturday: 9:00 am – 12:00 pm
Sunday: Closed
Indianapolis Customer Reviews