GatorGuard's White Glove Service for Residential Floor Coatings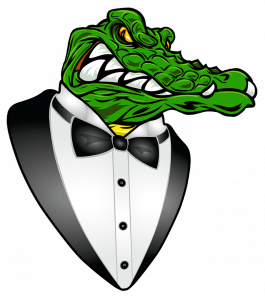 For homeowners who want to protect their concrete floors from wear and damage while also enhancing visual appeal and reducing maintenance, a concrete floor coating from GatorGuard is the best solution. Indeed, we offer products, such as our full broadcast residential floor coatings, that are available in eye-catching styles and guaranteed to last a lifetime. And we have a team of full-time specialists who install our coatings to meet the industry's highest standards.
At GatorGuard, we've built our reputation on the quality of our products and craftsmanship. However, we're also proud of our first-class service. We make customer satisfaction our top priority on every project and always go above and beyond to make the residential floor coating process seamless and enjoyable. To further that effort, we've created our exclusive White Glove Service.
What Is GatorGuard's White Glove Service?
You're eager to protect and beautify your concrete floors with a top-of-the-line coating system. But, if you're like most homeowners, you dread the idea of having to move all the contents out of your garage, basement, or another space for the duration of the project. Who could blame you? With our White Glove Treatment, you can leave that backbreaking labor to us. If you opt for this service, we will:
Come to your home with a moving truck and carefully remove all contents from the space that is being coated
Keep your items in our secure on-site storage facility throughout the duration of the residential floor coating process
Return all items exactly as we found them once your project is complete
Contact Us
The White Glove Service—a GatorGuard exclusive—is performed by our own team of full-time specialists to ensure our customers' belongings are handled with the utmost care. Rest assured, when you partner with GatorGuard, you'll enjoy a seamless experience from start to finish.
Learn more about what makes us the go-to provider of residential concrete floor coating. Contact us today to schedule your free consultation and quote.