Concrete Patio Sealings Made to Protect and Enhance the Exterior Floors of Your Fort Wayne, IN, Home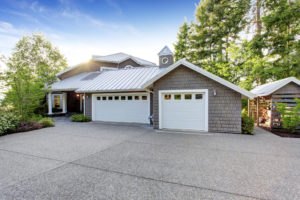 While concrete floors are a very common choice for residential patios, they don't age gracefully. Concrete stains, cracks, and chips, and after many years of regular foot traffic, it can begin to be an eyesore. Fortunately, with a concrete patio sealing from GatorGuard, you can fully restore your floors and make them look better than ever.
GatorGuard offers some of the best-performing floor coatings on the market—and we are proud to install them on patios throughout Fort Wayne, Indiana. Our technicians are highly trained and knowledgeable, so you can rest assured that you are receiving quality products installed by experts.
Why Should You Choose Our Concrete Patio Sealer?
When we install our concrete patio sealing, we make sure to do it right. Our technicians will follow these four steps to make sure your flooring project goes smoothly:
First, we will properly design your floor coating by taking measurements of your patio.
Next, our experts will grind down your concrete floors to get rid of any chips or cracks.
Third, the team will meticulously apply multiple layers of sealing to your floors, making sure to allow ample drying time between each coat.
Lastly, we will add a durable topcoat to showcase your new, stunning floors.
Our concrete patio sealing is extremely strong and low maintenance. It is also industrial grade, molecularly bonded, UV stable, and resistant to harsh chemicals, cracks, stains, and chips.
Additionally, all our floor coatings are also installed with GatorShield—a water mitigation barrier that helps protect your concrete floors against the harsh effects of hydrostatic pressure.
Let's Get Started
Are you ready to beautify and protect your patio floors in Fort Wayne, IN? If so, contact GatorGuard to learn more about our concrete patio sealing today. We look forward to working with you.