The Premier Provider of Basement Floor Coating in Louisville, KY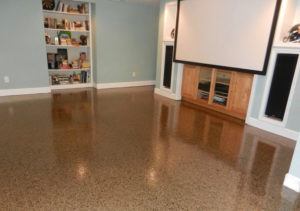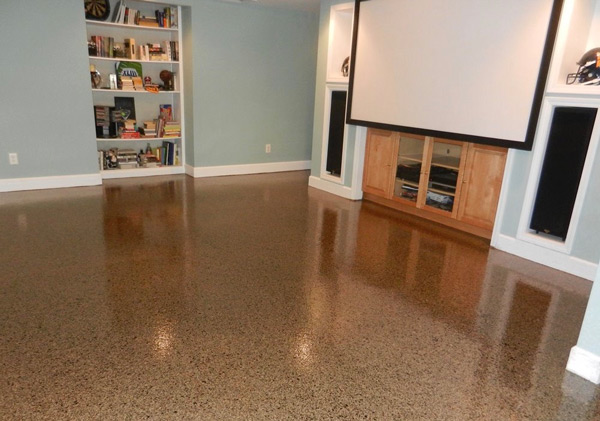 If you're remodeling or refinishing a basement in your home in Louisville, Kentucky, one of the most important design decisions you'll need to make is what type of flooring to install. At GatorGuard, we make it easy to see that our epoxy floor coatings are the best choice. Compared to other options, such as carpeting and hardwood, our basement floor coatings provide:
Superior protection – Our epoxy floor coatings are designed to cover unsightly cracks, chips, and scuffs, and they can keep your concrete floors protected year after year with minimal upkeep.
Enhanced beauty – Choose from a virtually endless combination of design options to create a look you love, and rest easy knowing your floors will resist staining and be easy to keep clean.
Improved safety – Our epoxy floor coatings have a non-slip finish and reflect light to provide better illumination—perfect for basements with limited natural light.
Types of Basement Floor Coatings
GatorGuard takes pride in offering a variety of epoxy floor coatings for basements, enabling us to meet our customers' unique needs and budgets. Our full broadcast basement floor coating is a favorite, as it provides unrivaled protection against everything from impact damage to weathering due to exposure to salt and ice-melting chemicals. Plus, it is backed by a lifetime warranty. And, if you'd like to turn your basement floor into a work of art, our Liquid Art metallic floor coatings are ideal, as they feature a one-of-a-kind flowing, high-gloss finish.
Installed by Experts
GatorGuard has a team of manufacturer-trained installers—not subcontractors—to handle all of our basement floor coating projects. These specialists allow the proper time for each epoxy layer to mechanically bond to concrete, ensuring a finish with unparalleled durability. Plus, we install GatorShield—a moisture mitigation barrier—to prevent delamination due to hydrostatic pressure.
Contact Us Today
If you'd like to learn more about what our basement floor coatings can do to protect and beautify your concrete floors in your Louisville, KY, home, contact us today.