A Trusted Provider of Garage Floor Coatings in Louisville, Kentucky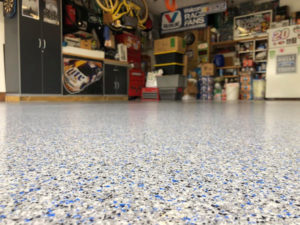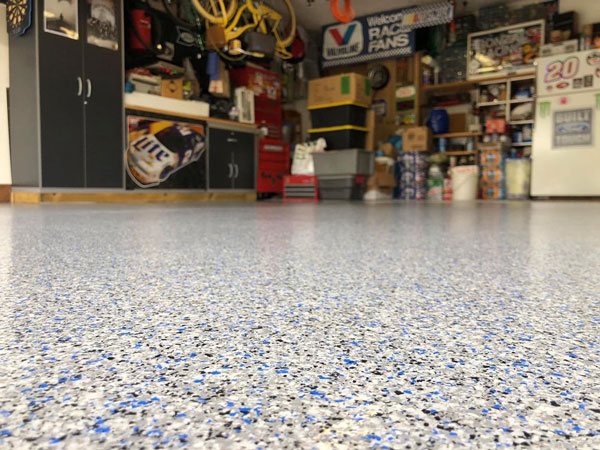 Though easy to overlook, the garage is one of the most important spaces of your home in Louisville, Kentucky. Not only does it protect your vehicles from the elements, but it also provides plentiful room for storage and space for hobbies. Being so versatile, the floor in your garage is bound to become worn, cracked, and stained. But what if there was a way to keep the concrete floor protected and beautiful without the need for tedious upkeep? That's exactly what the premium garage floor coatings from GatorGuard provide.
Benefits of Our Garage Floor Coatings
GatorGuard's full broadcast garage floor coatings are designed to provide industry leading performance. Here's what you can expect:
Outstanding protection – Our coatings resist damage from UV rays, impacts, weather exposure, vehicle traffic, and abrasion.
Less maintenance – Your garage floor will resist staining and discoloration, becoming remarkably easy to keep clean.
Improved safety – Our garage floor coatings have a non-slip finish. Plus, they are reflective to improve illumination in the space.
Lasting beauty – You'll get to select from many different colors, styles, and patterns for your garage floor coating, allowing you to create a look that's uniquely your own.
At GatorGuard, we take the time to install garage floor coatings correctly. Through a multi-day process, each epoxy layer is allowed to create a durable mechanical bond to the concrete. This, plus our inclusion of GatorShield—a water mitigation barrier that we include with every project—ensures industry-leading durability and resistance to delamination and peeling.
Additionally, when you partner with GatorGuard for your garage floor coating, you can have complete peace of mind in your investment. Our full broadcast system is backed by a no-nonsense, limited lifetime warranty. There will never be a reason for you to have to contact a manufacturer, as we take full responsibility for our work and any warranty claims.
Get Started on Your Project
Contact GatorGuard today to schedule a consultation at your home in Louisville, KY, to learn all about our garage floor coatings. Remember to also ask about our Move Out, Move In Program—an optional service where we'll do all the heavy lifting, removing all contents from your garage and moving them back in once the coating process is complete.