Professional Concrete Driveway Sealing for St. Louis, MO, Homeowners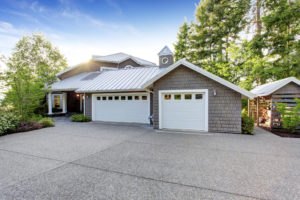 Concrete driveways can easily become stained, scuffed, or otherwise unattractive due to regular vehicle and foot traffic. Trying to keep your driveway looking sharp through cleaning alone can be frustrating—you'll likely spend hours scrubbing and agonizing over each new scuff. However, it doesn't have to be that way—simply turn to GatorGuard for professional concrete driveway sealing. We proudly offer these services to homeowners in St. Louis, Missouri. Our driveway sealant can dramatically reduce maintenance requirements and beautify and protect your driveway for years to come.
Why Choose GatorGuard's Driveway Sealer?
Our concrete driveway sealer performs beautifully on stained or untreated concrete, pavers, or exposed aggregate driveways. It offers a wet look, which enhances the vibrancy of your driveway's natural color and makes it supremely easy to clean. Our coating also protects against cracks, stains, scuffs, and chips. Plus, it's resistant to damage from deicing chemicals and salt. It's molecularly bonded to the concrete, and we always include our GatorShield moisture mitigation barrier, both of which help prevent delamination and damage from hydrostatic pressure.
Our eco-friendly driveway sealer is also UV stable, which means it won't degrade from prolonged exposure to sunlight. It protects your driveway against rain, snow, hail, ice, and impact from blown debris. Additionally, we incorporate anti-skid media into the coating so that it's safe for walking and driving even when wet.
Learn More
To learn more about our concrete driveway sealing services for St. Louis homeowners, contact GatorGuard today. We'll be happy to answer any questions and share information about our best-in-class warranties and convenient financing options available to qualified buyers.