Skip to Content
Your Patio, Garage, Kitchen, Pool Deck or Basement…the Possibilities Are Endless
Customers seeking a textured, but subtle surface would do well to invest in one of GatorGuard's PVA systems. Customers who need the practical benefits of a coated floor but desire a unique appearance will love this coating. PVA systems are perfect for a broad range of surface types and interior rooms, including garage floors, driveways, pools and patios, interior flooring, and custom coatings. Moreover, PVA systems provide excellent protection against slips-and-falls. This coating protects any service, is a low-odor product, provides a reflective surface, and is easy to clean, in addition to being tough, durable, and resistant to abrasion.
Request Your Free Estimate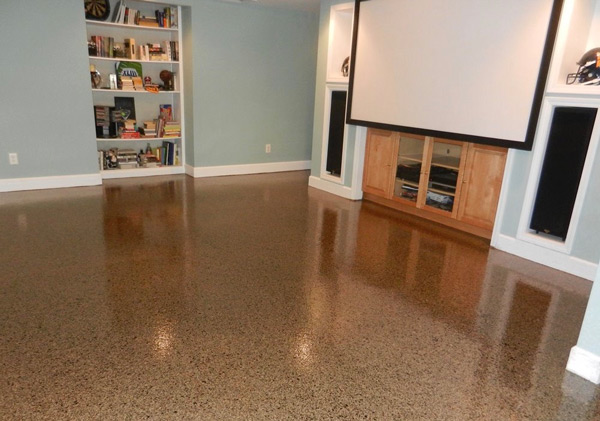 We Offer a Broad Range of Colors and Patterns
One of the joys of GatorGuard's PVA systems lies is their flexibility. This polyvinyl acetate material allows us to accommodate your tastes. After all, we recognize each of our clients is different. That's why we're proud to offer a wide-ranging collection of colors and patterns in our PVA systems. From striking browns to stately grays, they include:
Quartzite on Pacific Gray
Dark Blue with White on Executive Gray
Granite on Silver Gray
Granite with White on Silver Gray
Light Brown with Sand/White on Pebble Beach

Gold Canyon on Tumbleweed
Quartzite on Executive Gray
Santana on Pacific Gray
Sedona on Tumbleweed
And Much More
Call Gatorguard Today for Your Free Estimate
To apply a PVA system, our team applies a standard or moisture-resistant primer coat before adding the color coat. From there, we add a polyvinyl acetate (PVA) media. This pattern is spread in varying densities throughout the area to give a multi-layered, textured appearance.
Call Gatorguard Today for Your Free Estimate