Choose a Garage Floor Coating Service to Upgrade the Garage Floors in Your Shepherdsville, KY, Home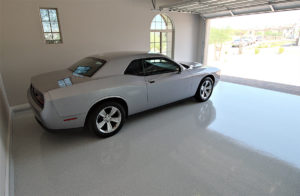 Have you always been interested in a garage floor coating service, but you've been unsure about the process? GatorGuard is one of the most trusted garage floor coating companies in Shepherdsville, Kentucky, and we thoroughly and expertly install epoxy floor coatings in residential properties throughout the area. Our coatings are all made of the highest quality materials on the market and are built to last, so when you partner with us, you can rest assured you are receiving a top-of-the-line product. Our installation process has four steps:
Design Your Project
Before starting your garage floor coating installation, we must design the perfect coating for you and your home. We will show you the different colors and styles we have available in our full-broadcast epoxy floor coating, and you can pick the best option to match your wants and needs. We will then get to work taking measurements of your space and giving you a quote for the cost of your flooring project.
Prepare Your Floors
To ensure your concrete floors are prepared for their new professional garage floor coating, our experts will use a Diamond Grind to remove any contaminants from your floors. Next, we'll fix any cracks or chips they may have.
Install Your Coating
We will then get to work applying multiple layers of our full-broadcast epoxy floor coating on your garage's concrete floors. These coating layers will mechanically bond, so your floor coating will remain durable and beautiful for years to come.
Add the Finishing Touch
Last but not least, we will install a non-slip, reflective topcoat that will further protect your concrete floors.
Get Started With Your Garage Floor Coating
Are you ready to take the next step and have a garage floor coating installed at your Shepherdsville, KY, home? If so, call the experts at GatorGuard today.