High-Quality Garage Floor Coatings for Your Troy, MI, Home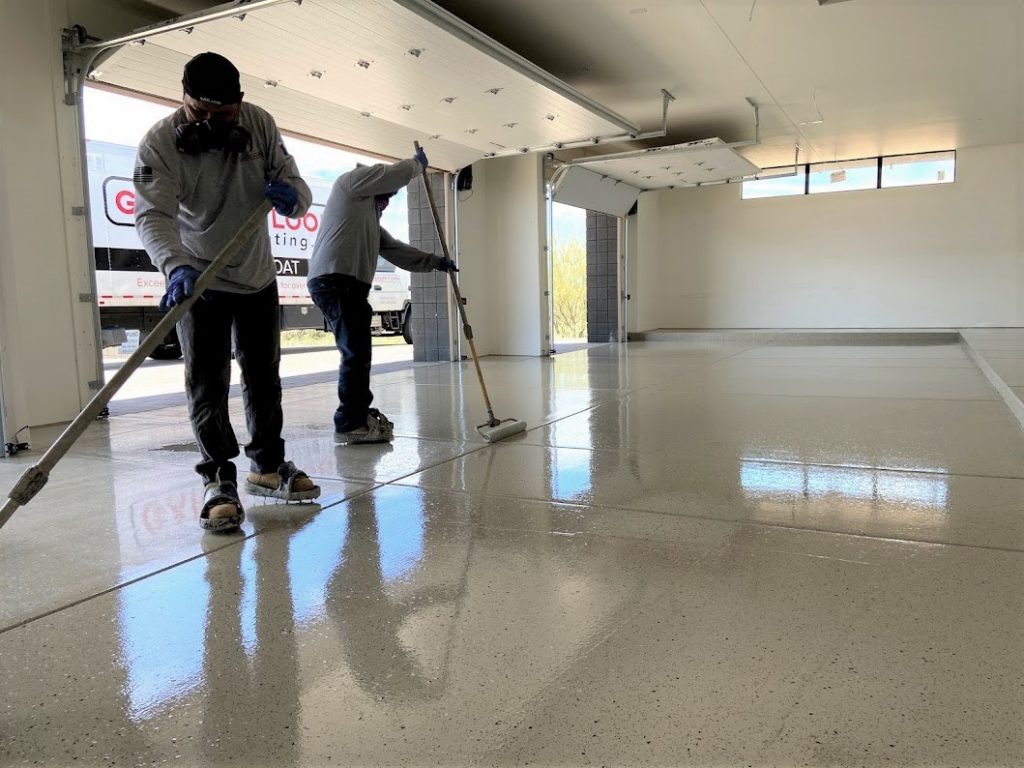 Your garage may be an overlooked part of your home, but that doesn't mean it should be neglected. After all, your garage is where you park your car, so it's protected from harsh weather and where you keep storage boxes and bins when you don't have enough space in your home. If you're tired of seeing cracks, stains, and wear on your garage floors—and you want to give your garage the attention it deserves—then a garage floor coating installed by GatorGuard may be the perfect solution.
At GatorGuard, we offer durable, attractive concrete garage floor coatings to transform your garage's dull, worn-out concrete floors into shiny, new epoxy floors. Our full-broadcast garage floor coatings have a host of advantages to offer your Troy, Michigan, home.
Our Professional Garage Floor Coatings
To be able to support the weight of your vehicle or vehicles, your garage floor coating should be strong and long lasting. With GatorGuard's full-broadcast epoxy floor coating system, you can rest easy knowing your garage floor is as protected as it is beautiful. Our full-broadcast floor coating is:
Durable
Easy to clean
Low maintenance
Resistant to staining, cracking, and scuffing
Resistant to moisture
Non-slip
This garage floor coating system is also installed with a water mitigation barrier called GatorShield, which shields your floor against the effects of hydrostatic pressure. Plus, our coatings are backed by a limited lifetime warranty for added peace of mind.
Your Neighborhood Garage Floor Coating Company
Do you feel it's time your garage floor gets an upgrade? If so, contact GatorGuard today. Our team of experts is ready to upgrade your Troy, MI, home's garage floor with our state-of-the-art full-broadcast epoxy garage floor coating. Contact GatorGuard today to learn more.