A Floor Coating Contractor With a Reputation for Excellence Serving Brownsburg, IN, Homeowners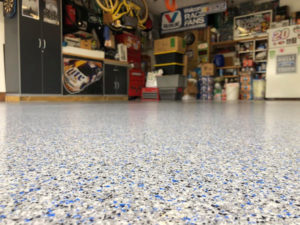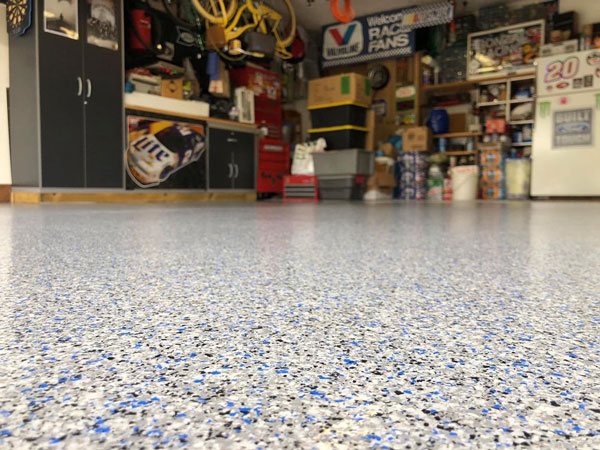 Keeping concrete floors in your Brownsburg, Indiana, home free from stains, chips, and scuffs can feel like a never-ending battle. Wouldn't it be great if maintaining those floors required little more than an occasional sweeping? With a premium epoxy floor coating from GatorGuard, it can be. As the region's premier concrete floor coating contractor, we provide lifetime solutions for reducing maintenance and beautifying and protecting concrete floors. Our products are ideal for:
Choosing the Right Concrete Floor Coating
Any room in your home that features concrete flooring can benefit from one of GatorGuard's high-performance coating systems. As your floor coating contractor, we will thoroughly explain the many options we offer, making it easy to find the perfect solution for your needs and budget.
For interior spaces that need the ultimate protection, we recommend our full-broadcast coating that is backed by a lifetime warranty. Featuring a full layer of PVA chips, our full broadcast coating can achieve a wide array of interesting effects to create a look that you love. Or, for areas such as basements that don't see vehicle traffic, we can install a Liquid Art metallic coating to create a truly unique interior design. And, for exterior spaces susceptible to weathering, our concrete sealing service is ideal. All of our coatings are designed to provide exceptional, long-lasting protection against everything from cracks and chips to corrosion from exposure to salt and ice-melting chemicals.
Regardless of which system you choose, you'll have a wide array of design options to choose from, allowing you to transform spaces with bland concrete floors into the most beautiful rooms in your home.
Installed With Precision & Care
Even the best concrete floor coatings won't last if they aren't properly installed. For example, with one-day installation, it's common to experience issues, such as delamination and peeling over time. Rest assured, GatorGuard takes the time to allow each epoxy layer to form a secure mechanical bond. And, by adding a moisture mitigation barrier, your floors will also be protected against hydrostatic pressure.
Learn why GatorGuard is the concrete floor coating contractor to trust with your project in Brownsburg, IN. Contact us today to schedule a free consultation.