The Floor Coating Contractor That Shelbyville, KY, Residents Trust With Their Concrete Flooring Needs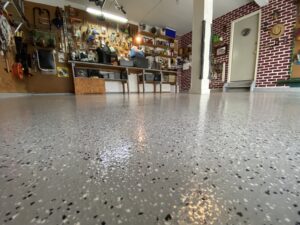 Are you having a hard time finding a well-rated floor coating contractor with years of experience and high-quality products? It can be difficult to put your faith in a company you know nothing about—but at GatorGuard, we do everything in our power to put our customers' minds at ease. We are a concrete floor coating company with manufacturer-trained, full-time employees who are dedicated to completing flooring projects thoroughly and efficiently. We offer stunning and durable epoxy floor paints that can be installed on the concrete floors inside and outside your home—including garages, basements, driveways, and more. Our offerings include:
We proudly serve homeowners throughout Shelbyville, Kentucky, and we'd love to show you why we're the floor coating contractor you can count on to get the job done right.
What Is GatorGuard?
At GatorGuard, we are dedicated to providing unmatched products and services. Our priorities are simple; we aim to provide quality craftsmanship and ensure our customers are delighted with their new floor coatings. We take the time to thoroughly explain our product offerings and installation process to make sure you feel confident in your decision to partner with us.
What's more, many of our floor coatings are backed by a limited lifetime warranty, and we install a moisture mitigation barrier alongside all of our floor coatings. This barrier, dubbed GatorShield, will help keep your concrete floors safe from the harsh effects of hydrostatic pressure.
Contact Us
For more information about the products and services we offer Shelbyville, KY, residents, contact us today. We are a professional floor coating contractor committed to providing area homeowners with an unparalleled floor coating experience.